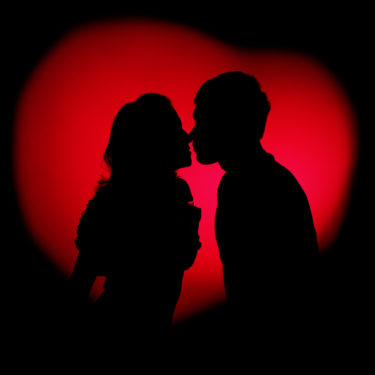 Frequently Asked Questions for What's New About Miami Escorts
Q- How long should I book my escort?
A- This answer to this question lies in what you have planned with your escort. A short date of drinks would probably need only booking of an hour or two while for the standard dinner and a movie you should probably plan for at least four hours. You will not want to rush through the time you have together with your escort. The ideal overnight date time frame starts at about eight hours.
What's important to remember about booking one of our Miami escorts is that we allow you to book on your time and on your schedule. Traditional dating is not time-effective. You spend an awful lot of time just preparing to find someone to eventually date. Think of all the hours you spend in bars and on the Internet, trying to meet someone who you might be able to make a connection with. You can waste a lot of money during this process, but it isn't the money that is important compared to the amount of time you're wasting. That's time you'll never get back. And there are plenty of times in your own schedule when you may have a free hour or two, but that's absolutely not enough time to conduct a "real" date. At least, it's not enough time to conduct a "real" date with a woman who has certain expectations of you. She's basically auditioning you for the role of "a guy who wants another date after this one" the entire time you're together.
When you date a Miami escort, by contrast, you can do this entirely on your time and within the constraints of your busy schedule. If you know you just have a free hour or two between other appointments, but you'd like to actually enjoy the company of a lovely young lady and relax a little bit, you can book her time for that slot in your schedule and rest assured that she'll arrive promptly. She'll also leave when the booking is concluded, expecting nothing more from you than that you've enjoyed yourself and that hopefully, you'll call on our service again. There is no expectation that you'll call or text again; she won't leave messages for you are demand to know why you didn't call, and she won't form any unhealthy attachments to you. All our Miami escorts are trained professional entertainers who understand how important it is to be respectful of a client's scheduling and time constraints.
If you don't know precisely what you want to do, booking a few hours is the norm. If you have a more specific function in mind and you know you'll need your Miami escort for a specific block of hours, that's okay too, and all you have to do is let us know. We are very happy to work with you and arrange scheduling that meets your needs and fits what you want. The more time we have to plan and schedule, the better off we'll all be, and better able we are to meet your constraints. As in all things, communication is the key. As long as you let us know in detail what you are looking for, and when, we can find a young lady whose schedule meets up with yours. Coordinating these logistics is part of the service we provide, and part of the value we add. All our young ladies are aware of the demands on your time.
Q- Can I book more time with my escort?
A- You probably can but it depends on if she is available. Give us a call or ask your escort if she is available for an extended date.
We understand completely, though, if things have worked out between you and your new young lady friend and you have made a connection that you feel is worth exploring. We certainly don't want to stand in the way of anyone enjoying themselves. When you are fortunate enough to make a real spark happen between the two of you, we would never want you to cut that enjoyment short just because your booking ran out. The thing to remember, though, is that we coordinate the schedules of multiple Miami escorts and we must cross-index these against the scheduling needs of their clients. While it won't always be possible to extend the time of your booking because your young lady has a commitment elsewhere, whenever possible, we will be happy to let you book more time. As always, communicating this need to us as early as you can is absolutely what it takes to allow us to make this happen.
Of course, we also understand that you can't pre-plan everything. Sometimes, spontaneously, you discover that you want more time, and you don't want the fun to end. We understand this, too, and within reason, we'll do whatever we can to work with you in order to help you with these types of spontaneous schedule changes. We hope you'll understand if it's not possible to change your booking, but we will do everything possible to try and make you happy. Your satisfaction, after all, is what is most important to us. We pride ourselves in converting all our clients into repeat clients. Put simply, we want to ruin you for traditional dating. We want to show you such a good time, such a convenient time, such a cost-effective time when you book one of our Miami escorts, that you will not want to engage in traditional, conventional dating if you have the option to hire one of our girls.
We also think that the opportunity we afford you is a very unique one. When you book with us, we put you in touch with an incredibly beautiful, sexy young woman who is happy to devote her full attention to you. It's rare enough that you get that kind of opportunity in life. Our business is built on the idea that you could have that every single night if that's what you wanted, all just by booking with us. And we think you'll find that once you give it a try, the process is not just easy and affordable, but also very pleasant compared to the way you've always done dating in the past. Take back control of your life. Take back control of your schedule. You can do this by working with us.
Communicating with us enables us to coordinate your schedule and hers, and also lets us make necessary adjustments, such as when you want to extend your time. We'll make every effort to accommodate you and we are happy to make sure you get everything you need. Call today!
Q- How do I get started with booking an escort?
We make the entire process easy and quick. Our booking agents are the most responsive in the city. Whether you choose to call us directly or you contact us through our contact form online, we offer you the same quick response time and top-notch customer service. We are one company who firmly believes that the customer always comes first and is always right.
To get the ball rolling, all you have to do is get in touch with us. It helps if you look through the profile pages here on the site and get a feel for precisely the type of young lady you would like to take out. That's one of the reasons we have taken the time to ask them what they think about at a wide variety of topics. It helps you to get an idea of why they are when you make your selection. Sure, any escort site can put up a bunch of photos of lovely escorts. Miami escorts are as lovely as any other, and possibly sexier still. But just a picture by itself does not give you the whole picture of who a girl really is.
We also understand if you don't see precisely what you are looking for. Every man has preferences and every man has certain things he likes. Maybe you prefer a specific body style. Maybe you like particular hair color. Whether it's vivacious blonds, sultry brunettes, fiery redheads, or something else that you like, we understand completely. We also know that you might like a specific type of outfit or another accessory when it comes to going out with your date. Maybe you have always wanted to step out on the town with a woman who was wearing a leather outfit, or a skin-tight mini-dress, or some other type of outfit. We get that, too, and if you let us know what your preferences are, we will make sure they are communicated to your Miami escort so you get just what you need.
What happens if you find a woman you would like to take out, but when you contact us, she is already booked? Well, that happens, and all we can say is that we offer a great may sexy ladies who have a lot of demand for their time out there. It will be the case, sometimes, that the woman you select simply isn't available during the time that you want to book her for. Don't worry! We can fix that. We have access to an extensive network of Miami escorts who operate in the greater Miami area. When the young lady you want isn't available for whatever reason, we reach out to this network and find someone who best suits your needs and preferences. We guarantee that we can connect you with someone who you'll like just as much as the person you picked out originally.
There are a lot of women who work with us whose pictures aren't on the website, for whatever reason. Sometimes they simply haven't had a chance to get their listings completed. Other times, they opt for greater discretion and count on word of mouth and client referrals to get work. Whatever the reason, if you don't see what you want, we are very confident we can provide it no matter what. Your needs always come first here.
Q- All your girls are so sexy and hot! How can I choose just the right one?
A- All of our escorts are trained to handle a variety of situations. That being said, we can help you find the perfect girl for you based on what you like as well as your plans for the evening or day. We also do not limit you to only one escort. If you want to hire more than one escort at one time, contact us to work out the necessary details.
You should take some time to seriously consider that option, too, and here's why: It's every man's fantasy. Stop and think about how often you have wondered what it would be like to keep company not with a single beautiful woman, but with two or more. You have always wanted to do that, haven't you? It's because while a man may be fortunate enough in his life to score a lovely woman from time to time, it's very rare that he meets a pair of women who are so into him they are willing to share him with each other. You see this regularly with very wealthy men, of course, such as with famous playboys.
And why is that those famous playboys are surrounded by incredibly sexy ladies all the time? Some say it's because they're wealthy and they pay the women to hang around and make them look like studs. But what would be the point of that? Well, every man wants to be seen by his fellow men, and by other women, as very handy with the ladies. There isn't a man alive who doesn't want to be perceived as the kind of guy who commands a veritable harem of lovely women. So rich men often arrange circumstances such that they are surrounded by an entourage of beautiful women because they know this impresses the people around them.
You probably already know that one of the best reasons to hire a Miami escort is that doing so raises your value in the eyes of other women. All women perform a kind of evaluation of the men they see. When they see a man with a beautiful woman, their natural insecurity makes them compare themselves to that woman. They also wonder what qualities that man has that he has been able to secure the company of that woman. Hiring a Miami escort allows you to make them wonder about that, and raises your perceived value in their eyes… because the assumption is that if a woman that stunning, a woman that beautiful, a woman that sexy wants to spend time with you, then there must be some reason for it, and other women start to wonder if they could secure your time and attention too and if they measure up to the woman you are with.
Now take that effect and multiply it. When you walk into a club or a restaurant with two beautiful women, the people around you won't just be twice as impressed. They'll be blown away because most guys simply can't pull off the multiple beautiful women experience. You will be turning heads and getting attention the moment you walk in the door. Are you prepared for that kind of attention? Can you handle being that kind of player? Because that's the kind of status we can give you. That's how incredible we can make things for you. We are a full service escort site and we make pleasing you our top priority.
Q- Is my information kept private?
A- Your privacy is our absolute #1 priority. We keep any info in the strictest of confidentiality and the utmost privacy to provide you with the comfort and discreetness that you deserve. Our business is built on absolute discretion. That commitment to your privacy starts when you contact us for the first time. We will never reveal to anyone that you contacted us. We will never share that contact information with another living soul. That means we don't sell your email to a third party mailing list, and you'll never have to worry about getting any spam from us. But we also don't share your information with anyone else. You may have heard recently about a very high profile hack involving one of the world's most popular "affair" sites. The site sold its business on the basis of its ability to protect its users' identities Well, as you know if you heard the stories, the site wasn't protecting its users' identities at all. The hackers first tried to blackmail the site owners, and when the owners refused, the hackers posted ten gigabytes of data online with the names, emails, and other account information of all the site's users. In total, over thirty million people had their information compromised. The results were devastating, because there were millions of people out there who needed discretion for their romantic lives who did not receive that discretion. As a result, they were horribly mistreated and some of them have had their lives ruined. There have even been some suicides directly linked the hack attack and data dump. Well, nothing we do is quite that dramatic, but we do believe very strongly in the fact that your romantic life, and how you choose to date, is entirely your business. Our service is legal and we take great pride in that, but we also know that you don't necessarily want your family and friends to know you have hired escorts. Miami escorts, or at least the ones we work with, are skilled and experienced at keeping your confidence. Not only will they never reveal to anyone else that you used our service, nor will they tell anyone else about you or things they learn about you, but they don't discuss their dates with their fellow Miami escorts. We screen our girls for this ability to be discrete. You don't want to step out on the town with an escort who'll tell anyone she knows all about you, and our girls understand that. We don't keep anyone on staff who can't maintain a client's privacy. This is the respect we have for you. We know that you can't relax and enjoy yourself to the fullest if you are worried about your personal information. That's why we work so hard to protect it. We store nothing that could get "hacked" and we tell no one about your time with us. The way we see it, your Miami escort experience is entirely your business. Our business is making sure you are satisfied, and we are very good at it. You can always count on us to protect you and to respect you. Use our service in complete confidence.
Q- What does it cost?
A- Our prices vary depending on what it is that you are trying to put together. The best way to find out what you are looking at is to give us a call and let us know when and where we are needed. First, take a look at the girls and read their profiles and that will give you an idea of where to go with the date. Then, pick a date and time and call us. We will let you know exactly what happens next and what we need from you. It is that simple and it is that easy. We think you'll find that dating a Miami escort is very cost effective compared to other methods of dating. Specifically, the conventional, traditional model of dating is actually much more expensive than you might think. The idea of spending a few hundred dollars to book one of our beautiful, professional escorts might seem like a lot of money at first. What we think you'll realize, though, is that it's much more affordable than dating the old fashioned way. This is because the traditional dating model has all kinds of hidden costs built into it, both in terms of money, but also in terms of time. Think about how you usually try to meet girls. You go to bars, nightclubs, and other places where girls hang out. There, you'll have to spend money. It could be cover charges, it could be drinks, or whatever else, but it's not something you can do for free. Especially in bars and similar places, you'll be buying drinks for attractive women you talk to or that you're trying to flirt with. A lot of women will be more than happy to let you do that, too, without any intention of ever giving you more than the time of day. They'll flirt with you a little, string you along, and let you buy them all kinds of drinks, but they have no intention of going home with you. You may waste all kinds of hours standing around bars and nightclubs, listening to terrible, loud music, and trying in vain to get the attention of a woman (many of whom are traveling in packs with other girls, and who delight in shooting down guys for sport), and generally watching your free time evaporate. Even if you do find a woman who is willing to date you, you've got to worry about impressing her enough, each and every time, to be able to get another date with her. This means you'll have to spend a lot more money taking her out to dinner, buying her cards and flowers, and doing other things intended to pass the ongoing audition so you can always secure that next date. Fail at any time, disappoint her in any way, and it's over for you. Suddenly she won't answer your texts or your calls and she's always busy if she picks up by mistake. Then you've got nothing to show for all the time and money you've spent on her. Internet dating is no better. A lot of men who are tired of the bar scene and the nightclub grind will decide that maybe it would be better to meet women online through a computer dating service. There are certainly plenty of those out there, and there are also hook up sites and services. The hookup sites and apps don't make any real pretense of finding you someone to date, or connecting you with someone with whom you'll see some kind of deep and meaningful connection. Instead they just put people who are all in the market for sex into a shallow kind of competition pool where "swiping right" or "swiping left" makes the difference between meeting up with someone or not meeting up with someone. The problem is that on any kind of Internet dating site where you've got to actually get a woman's attention, it's going to be hard to do so. The average woman, if she is at all attractive, is outnumbered by guys on these hookup websites and dating sites. There are always more lonely men out there than there are women, because attractive women can always find someone willing to be with them. They just have to reign in their naturally unpleasant attitudes long enough to snare some guy, and before you know it, they are controlling him and telling him what he's allowed to do, and generally running his life for him. But the average guy, online, is fighting to get noticed from among a sea of other dudes. It isn't easy, and it isn't cheap. You've got to fork over big bucks for paid memberships in a lot of adult dating and hookup sites, because if you don't, you can't contact the people you'd like to contact, and you can't view messages that are sent to you. This is how the sites make their money. Much worse than all the money you spend trying to meet someone and trying to find someone to date is that there is a cost to the time involved. You know that you can't ever get your time back, but have you considered the value that the time has in and of itself? Every hour you spend wasting your time trying to date someone is an hour you could have been spending doing almost anything else, from your work to something you might actually enjoy. When you waste time, you waste money. There is a utility cost to every hour spent trying and failing to make a connection with a woman. The solution to all of these issues is escorts. Miami escorts are the best possible way to enjoy the company of a beautiful woman without all the hassle and expense that is associated with traditional dating. Not only is it much, much more convenient to date a Miami escort because you can schedule specifically which hours are convenient for you, but when the date is over, she just leaves. There's no mess, there's no fuss, and you don't have to worry about her making demands on you and your time. And if you want another date, all you have to do is book her again! It's just that easy. We take the dating process and we hand you back your power. We give you the ability to truly enjoy yourself again, while making this proposition a very cost effective one. You only have to pay for the booking and the date itself. There are no hidden costs and you can budget everything out for yourself ahead of time.
Q- This is new to me, how does it work?
A- It is simple and easy. Our girls work for you or for a party. They are strippers, but because they are working in a more intimate environment, there is a lot more fun. Things are usually a little different if there is more than one person, but that is not always the case. The dances and games are fun and intimate and tipping is encouraged to make the most fun out of everything. There is no reason not to make a whole night of it and to have a very good time. The process starts with your contact. You can either call or use the internet. It is expected that you have a girl picked out and they are all different. If do not have to choose, we can choose for you, but the process is best when you know what it is that you want. There is nothing to be shy about and questions are encouraged. If you want to know something, then come right out and ask. We have been in this business for a very long time and we have heard it all. The best course of action is not to be shy. We are not shy and our girls are not shy. If they were, then they would be doing something else for a living. They are professionals and take most of their cues from you and what you ask. If you do not give any insight into what it is that you want, they will still make the night fun, but they are guessing at a lot of things. Not to worry, most shy guys perk up after a few minutes and start joining in the fun.
Q- Is this a safe thing to do?
A- There are two ways to look at safety. We want to keep our girls safe and we want you to be safe. We will not put our employees, that means our girls or any of our staff into harms way. If we feel that a situation is not safe, then we will not put them there or we will immediately remove them from the situation. We are always around and we let our girls know that if anything goes awry to contact the authorities. That being said, the same is true for you. Our girls are having fun, but they are professionals and they are fully trained in spotting a situation that is going south. We do this to keep you safe also. Despite what some profiles may say, we have fully checked and rechecked every girl before we put you alone with them. They are not there to make you uncomfortable or to harm you in any way. You are as safe with them as with any other woman and you are going to be fine. If something that a girl does is more than you want, tell them immediately and they will back off.
Q- What about discretion?
A- If you happen to be married or in some situation that can be compromised by ordering an escort, then it is up to you to tell or not tell. We do not judge and we are not in the marriage counseling business. All of our charges can be paid with cash. The girls do their job and go home at night, like any other person and they are not going to "kiss and tell", so to speak. Your information is also safe with us. We do not sell your information to any other business, we do not trade your information and we do not use your information in marketing in any way. The only way that you will hear from us is if you contact us. Once your business is handled and over, we will not contact you in the future unless you specifically ask us to. That being said, you are responsible for your own actions and if there is alcohol involved, we encourage you to wait until the next morning before texting everyone or hitting Facebook with the pictures of your party.
Q- Are pictures OK?
A- It is between you and the girls as to whether you can take pictures or video. The majority of the time it is fine, but you need to ask first and then act. This is a business and like any other business we respect the rights of our employees. If one of our girls is not comfortable with pictures, then that is her business and we will back her up 100%. If the girl agrees that a video or picture is OK to be taken, then it is also up to her whether you can share it or not. In this age of technology, it is too easy for a picture to go viral. If she says you can take a picture, great if she says you can put it whether you want it, also great. If she says no, then no means no.
Q- Legal Issues
A- OK, it is something that goes through everyone mind, so here it is. We respect the laws of the United States and of Miami. You cannot in Miami pay for sexual favors or trade in any way for them. We are sending you a fun girl that is willing to play all kinds of games and that is what you paid for. However, what happens between you are her on a personal basis is not our concern, provided that she is willing and all of the applicable laws are adhered to. That means that you paid a girl to come to you and spend time with you. That also means that there are games that go along with the show and they can be intimate to the extent the law allows. If, in the course of business, you and the girl hit it off and something happens at some point, that is between you and her. We stay out of business that is not ours. Follow the law and both our company and the law will leave you alone.
Q- What about respect?
A- If you show respect, you will receive it in return. If you go too far, your night can end quickly and your money will not be returned. This is not a scam or a way to take your money. We are sure that the girls will warn you more than once. If it is a guest of yours that is getting out of control and they refuse to get it together, it is better that you ask them to leave, rather than destroy the fun for everyone. It is our policy to never return to a place that had to be cut short because of poor behavior. We will not tell you more than once to stop something and we will not refund your money if you cannot act like an adult and respect these women. That does not mean that you cannot have fun, simply know where the line is and make sure that you stay on the right side of it. If you are unsure, the girls will let you know when you are about to cross the line.
Q- Can I get more than one girl?
A- As said before, we do judge a situation before sending the girls into it, but if all is kosher, then the more the merrier. Let us know what you need ahead of time and there will not be any confusion. We have no problem sending out more than one girl, but we may not be able to get a second girl to you on the night in question. If you ask for one girl, she will show up. If you suddenly want another girl too, then that depends on availability. The only thing that will hold you back from having the entire staff over is the amount of room you have to host the party. We are waiting, but no one has, as of yet, hired all of the girls at one time. There have been several that have brought four girls to a party and there have been a few that have taken three girls on the town with them, but there is still no one that has taken all of our girls to a party or out and about. We wait because we know it is just a matter of time before someone wants to be the talk of the town and take them all on at one time. Are you man enough for this challenge? We just might even throw in one for free if you are willing to go that extra mile for mankind and prove once and for all that it can be done. Have another question not listed here? Just click here to contact us via our contact page.
Q- I'm worried that my family or friends will judge me for hiring an escort. How do I handle this?
A- Well, first of all, you don't have to tell them anything at all about your escort experience if you don't want to. As we discuss elsewhere in this FAQ and on our site, our devotion to your confidentiality and privacy is total. You'll never have to worry that we'll tell anyone else that you used our services, so your romantic life is entirely your own business when you book with us. This is incredibly freeing because it allows you to indulge yourself, to enjoy yourself as you wish to do so, without worrying that there will be any negative consequences. But we do understand that it may not be possible for you to conceal the fact that you hire an escort from anyone in your life, depending on how you conduct yourself. For example, if you take one of our incredibly lovely, sexy young ladies to a social event, your friends may suspect that you have hired an escort simply because she is so incredible. Our Miami escorts are, after all, a lot more incredible than the average non-professional woman. That means that there's a good chance the people who know you will notice the sudden increase in the quality of the women you're dating. They may ask you about it, and you may choose to tell them. If you do tell them, you may worry that they will judge you. Well, there's a simple way to explain to your friends and family, if you trust them, why you've chosen to book the time of a beautiful professional entertainer. Contrary to what some of your disapproving friends and relatives might think, escorts are not prostitution. They are not illegal. They are not "giving up" or "paying for it." They are, instead, a professional alternative to finding attractive and stimulating feminine companionship on your terms. The old-fashioned grind of finding people to date through the traditional dating process is not just slow, inefficient, and expensive. It's also a waste of time because there's no guarantee it will actually produce the thing you are looking for, which is to say, you can spend a lot of time at the traditional dating well and never actually draw up a bucket of "I met someone." That's a lot of time, energy, and money to waste on a process that has absolutely no guarantee of a return. We don't think that's any way to treat yourself but, furthermore, it perpetuates a system in which the man is always made to pay for everything, the man is held responsible for the success or failure of the date, and the man is treated like a disposable wallet whose only function is to make women happy. The second he fails to please those women, he is discarded for someone "better." What happened to the guy's feelings in that process? Why aren't his needs and wants considered? Booking the time of a beautiful, professional Miami escort means you are taking back your ability to date and enjoy the company of a woman on your own terms. You are discarding the old way of doing things. You are saying you don't accept being mistreated or pushed around, having your wallet squeezed, and being made to feel like you're some kind of a bad person because you desire the company of a woman. We think one of the greatest failures in society is the failure of popular culture to acknowledge that everyone, men and women both, wants companionship, wants romance, and wants intimacy. Yet if a man admits that, yes, he desires these things, he is told he is "entitled" and that he is "thirsty" and that it is pathetic that he can't get the women he desires by being good enough to possess them. In other words, if he isn't rich, if he isn't handsome, if he isn't good in bed, according to often impossible standards set by someone who is not him, then, why, he must deserve to be alone. He doesn't deserve to have the company of a beautiful, attractive woman. He should resign himself to being alone or settle for an ugly girl who treats him poorly, because that's as good as he's going to get and he should be grateful for that. We reject that entirely! Booking a Miami escort means saying you are good enough to deserve the best… and we offer you the best as part of the service we provide. You can tell your friends and family, and anyone who'll ask, that the reason you have chosen to book the time of a beautiful and professional Miami escort is because you reject the mistreatment you have suffered at the hands of society. Why should you let other people push you around? Why shouldn't your needs be taken into account? Why shouldn't what you want be put first for a change? Our girls are all about doing that for you. They'll not only put you first, but they'll make sure you are satisfied with your date. You'll spend only the money required to book their time and then for the date itself. This means you have complete control of the process from start to finish, including the time involved. When the booking is over, your escort will be on her way, with no strings attached. You are then free to see her again if you want to by booking her again. You don't ever have to worry about persuading her, convincing her to give you the time of day, and impressing her in order to get her attention a subsequent time. The freedom and self-respect that you enjoy when you book a Miami escort is therefore the only reason you need to give. Honestly, given how much better booking our girls is compared to the way things have always been done, we're a little surprised that anyone even tries to do things the hard way anymore.
Q- Is "paying for it" giving up? Is hiring an escort evidence that I'm not the kind of man who can get women on his own?
A- Absolutely not. Dating women is very difficult and they can be very problematic. Trying to conduct a relationship with a non-professional woman can be a huge hassle. There are any number of strings and obligations that such women place on you. Going out with our Miami escorts, by contrast, allows you to enjoy yourself on your terms, with no strings attached. It puts the focus back on you and allows you to be yourself. It relieves you of stress and pressure. There are no sane men who wouldn't choose this if they realized it is an option Honestly, if you knew you could leave behind the way dating used to be, and actually get things moving from this new perspective, wouldn't you do that? Well, now you can. You can be the man you have always wanted to be, and you can have the excellent and high quality feminine companionship you have always desired, when you book the company of one of our lovely Miami escorts. This is the answer to your romantic problems. This is the solution to the romantic issues you've had in the past. Leave behind the amateurs. Say good-bye to the non-professionals. Get a better life, and enjoy your life that much more, when you finally do so on your terms. Be the boss. Be the man in charge. Be the man you have always wanted to be. Book a Miami escort.